Services
Our practice is a safe, relaxing environment where we offer the services you need to restore and maintain your dental health. In addition to our cosmetic dentistry, we offer quality preventive and restorative services. When you need a specialist, we work with trusted professionals in our practice. That way, you can relax in a familiar environment and we can provide you with the best care possible. You can learn more about our patient services by reading below.
---
Preventive Care Services
The first step down the road of any treatment plan begins with making sure your teeth are completely healthy. At your first visit, we complete a thorough examination of your teeth, gums, and other tissues in your mouth. Then, our dental hygienist cleans your teeth and suggests ways to improve your dental care at home. Once your exam is complete, you can talk to Dr. Cris about our other preventive care services.
Regular Checkups and Cleanings
Dental Sealants
Nightguards
Bite Guards
Mouthguards
---
Restorative Services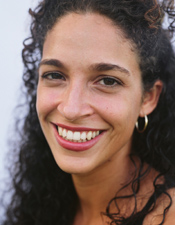 Your teeth go through a daily cycle of abuse. Your tooth enamel weathers acids and harsh temperatures from soda or lemonade as well as staining agents in coffee or tobacco. Your teeth handle functions like chewing, clenching, and grinding, even if your bite is out of alignment. All of these activities can cause your teeth wear and damage over time. Thankfully, Dr. Cris has the services you need to restore the appearance and function of your teeth.
Tooth Colored Fillings
All Porcelain Veneers and Crowns
Inlays and Onlays
Whitening with Opalescence
Bonding
Bridges
Dental Implant-supported Crowns, Bridges, and Dentures
Root Canals
CEREC Machine
---
Gum Disease
Everyone has bacteria in their mouth, but when too much builds up around the base of your teeth, the result (called plaque) can irritate and damage your gums. This is the first stage of gum disease, a condition which leads to tooth loss and has been linked to more serious illnesses. If you have any stage of gum disease, we have several non-surgical treatments to stop the damage and help you maintain your dental health.
Charting and Diagnostic Services
Gum Treatment [Root Planing and Curettage]
Non-surgical Therapy with OraQuix and Arestin
---
Dental Technology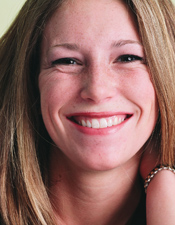 Dr. Cris has outfitted our practice with the latest dental tools and technology. All of our instruments were carefully selected for their ability to be safe, quiet, and less intrusive. Our entire team has trained extensively on these so we can work quickly and efficiently while we treat you. If you have questions about our instruments and how they work, just ask anyone on our team. We'll be happy to show you how they work.
Diagnodent
Digital Radiography
Intra Oral Camera
Chairside Computers
Caesy Patient Education System
Rotary Instruments for Root Canals
State-of-the Art Sterilization Center
---
Patient Comfort
Visiting the dentist can be stressful. At our practice, our goal is to make your visit as calm, comfortable, and relaxing as possible. When we schedule an appointment, you are the only patient Dr. Cris sees. She is always happy to answer your questions about treatment options, walk you through a procedure, and just take the time to make you feel at home. If you're especially nervous, we also offer the following amenities.
Coffee, Tea, Water
Blankets
Movies
Headphones for Music
Nitrous (Laughing Gas)
Calm, Easy Going Pace