Cosmetic Dentistry
These days, it's easier than ever to enhance the appearance of your smile. Dr. Cris and our team have the skills and experience to provide the cosmetic services you need. We are also committed to using the latest tools and high quality materials to make sure that your smile remains beautiful and healthy over your lifetime. You can learn more about our cosmetic services by reading below.
---
Mercury Free Fillings
If you had a cavity long ago, your dentist probably used an amalgam, a mixture of silver, mercury, and other metals, to fill your tooth. Unfortunately, amalgams have been known to discolor as well as crack and leak mercury, a toxic substance, over time.
These days, Dr. Cris uses only composite resin to fill damaged teeth. Not only is this type of filling safe, strong, and long-lasting, but it is a conservative treatment that bonds directly to the tooth. Composite fillings also match the appearance of your teeth, so you won't be able to see where the damage was.
Whether you have a cavity and need a new filling or you would like to replace your older amalgams, mercury-free fillings can improve both your health and the appearance of your teeth.
---
Empress All Porcelain Crowns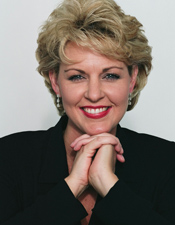 While you may have heard of Empress crowns from TV makeover shows, you won't realize how dramatically they can enhance your smile until you see them on your teeth.
A crown is a restoration that snugly covers a damaged tooth. It can improve the appearance of a cracked or chipped tooth, strengthen a weakened tooth, or replace a missing tooth. Dr. Cris can also use Empress crowns to enhance the size, color, shape, and overall appearance of your teeth. Once the crowns are applied, you will have a strong and attractive smile.
---
Inlays and Onlays
Our practice offers porcelain inlays or onlays as an alternative to traditional fillings or crowns. When you have a tooth that cannot hold a filling, Dr. Cris will create an inlay, a porcelain filling that is shaped to fit a cavity. When you damage a portion of your tooth, but the rest of it is healthy, Dr. Cris will create an onlay, a tooth-shaped restoration that completely or partially covers the natural tooth.
Both inlays and onlays are extremely durable and strengthen teeth more than traditional fillings or crowns because they bond directly to the tooth. To apply inlays or onlays, Dr. Cris doesn't need to remove the amount of tooth structure that traditional fillings or crowns require. Best of all, inlays and onlays blend seamlessly in with your surrounding teeth, creating a flawless smile.
---
Porcelain Veneers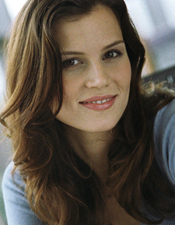 You may think you've never seen a porcelain veneer before. But if you've ever flipped through a magazine and seen a celebrity's beautiful smile, you're seeing how porcelain veneers can improve the appearance of your teeth.
A porcelain veneer is a thin layer of porcelain that is applied to the tooth surface. Dr. Cris uses them to make your teeth appear straighter, whiter, or more even. Veneers can also hide small chips or cracks in your teeth and close gaps. Once applied, veneers mimic the look and feel of your natural teeth. No one will even be able to tell that you're wearing them. All that they will see is a beautiful smile.
---
Whitening
Whitening is extremely popular these days. Not only is it a convenient and inexpensive way to enhance the appearance of your teeth, but the results are so amazing that you'll smile more often. Our practice offers one-hour whitening sessions and we use the Opalescence® teeth whitening system. After your visit, you'll immediately notice that your teeth are brighter.
---
In-House Dental Implants
You don't have to live with gaps in your smile. Dental implants can restore missing teeth and help you eat, laugh, talk, and even smile with comfort and ease.
With implants, a small titanium screw is placed in your jawbone. The implant acts like tooth roots to anchor a single crown or a specially created bridge or denture in your mouth. Dr. Cris works with a trusted dental implantologist who can place implants at our practice in one appointment. After the implant heals, Dr. Cris can apply the crown, bridge, or denture and make sure you receive the high quality, post-treatment care you need. Once complete, you'll feel comfortable biting into an apple, laughing with friends, and smiling as you once did.
---
Bridges
Another treatment for missing teeth is a bridge, a set of natural looking composite teeth. These restore the look and feel of your missing teeth. Dr. Cris also recommends them to prevent gum disease, stabilize your bite, and keep your remaining teeth in position. If you're embarrassed by gaps, talk to Dr. Cris to see if a bridge might be right for you.
---
Invisalign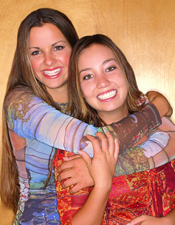 Your teeth may be healthy, but you hesitate to smile because they look crooked or crowded. While you would like to make them appear straighter, you hesitate to spend the money or time wearing chunky metal braces. Fortunately, Dr. Cris is certified to offer Invisalign, a way to straighten your teeth easily and quickly. With Invisalign, you wear a series of clear aligners customized to your teeth. As you consecutively wear these over several weeks, your teeth will be moved into a straighter position. Once complete, you'll never hesitate to flash your smile. Your teeth will look naturally straight.
---
Cosmetic Makeovers
When you see someone with a beautiful smile, it's hard to look away. A beautiful smile makes a person look younger, seem friendly, and even act more confident. While few are born with a great looking smile, you can dramatically improve the appearance of your smile with a cosmetic makeover.
In a cosmetic makeover, Dr. Cris will combine several treatments to create a healthy and gorgeous smile unique to you. During your first visit, she will thoroughly examine your mouth, noting its natural shape, size, and other unique qualities. Our team will take digital x-rays and pictures with our intra-oral camera to obtain an accurate idea of what's going on in your mouth.
r. Cris then will check your jaw joints and your bite to make sure your teeth are currently aligned. From there, she will create a treatment plan and discuss the steps with you.
You're never too old to change the appearance of your smile. If you're interested in any of our cosmetic treatments or undergoing a complete cosmetic makeover, schedule a consultation with Dr. Cris by calling 949-581-1900.
---
CEREC: Chairside Economical Restoration of Esthetic Ceramics
You go to the dentist because of a toothache, or maybe for your bi-annual checkup, and you get the bad news: you need a crown. You'll have to schedule two appointments – one for preparation and placement of a temporary crown, and one for placement of the permanent crown. Do you have that kind of time to spare? Between the appointments, your temporary crown could crack or fall out, and then you'd have to make yet another trip to the dentist. A crown is important, though, so you shouldn't delay treatment. A crown can salvage a tooth that may otherwise have to be removed and replaced with a prosthetic.
We Feel Your Pain
We understand the inconvenience patients face with a traditional crown, and because your time is as valuable as your smile, we now use a revolutionary tool that mills a permanent crown in about an hour: CEREC.
How CEREC Works
After taking a 3D image of your tooth, our CEREC machine can mill a strong, beautiful restoration in about an hour. We'll permanently place the crown during your single visit, and you'll leave our office with a full, healthy smile.
Tried and True Technology
Millions of patients worldwide have experienced the convenience of CEREC crowns. CEREC Blocs, the material from which the crowns are milled, are backed with 20 years of research, so you can rest assured they offer a durable restoration that you can trust. CEREC can also mill inlays, onlays, and veneers for your convenience.