We Have Moved!
---
Why the move?
As many of you have heard, my husband, James, suffered a heart attack last June 2011. For the most part, we were not unhealthy and lead pretty active lives, so it came as a complete shock, especially since he was only 41! It was definitely an experience that helped us put things in to proper perspective. With the help of his doctors, James was granted a second lease on life…with some major modifications, of course! The first being to improve his diet and the second (and most important), to decrease stress! With his office located in Long Beach, the daily commute was taking its toll. In addition, the demands of managing two offices were becoming overwhelming. We both agreed that it was time to cut back and work together (yikes!).
At the end of 2011, a space down the street opened up, giving us an opportunity we could not refuse. Unfortunately, we will not take the wine-themed office with us, but we will bring our good spirits in a larger, brand new space (and maybe one souvenir wine bottle for old time's sake!).
We are excited about what Dr. James' addition will allow us to provide:
• More appointment availability for the early-birds and after 5's
• Wider range of dental procedures available, including limited orthodontics, Temporo-Mandibular Disorder (TMD) therapy, oral surgery, and endodontics
• Enjoy his better sense of humor & calming chairside manner!
So, there it is in a nutshell. Although we will definitely miss our time here in the "Wine Cellar," we are excited to start in a bright new place down the street on La Paz and Chrisanta Drive (behind Starbucks). Visit us soon at our new location now called "Aegean Heights Dentistry."
Please take our survey to receive a complimentary gift card to Starbucks!
See you at our new place!
---
26137 La Paz Road,
Suite #270
Mission Viejo, CA 92691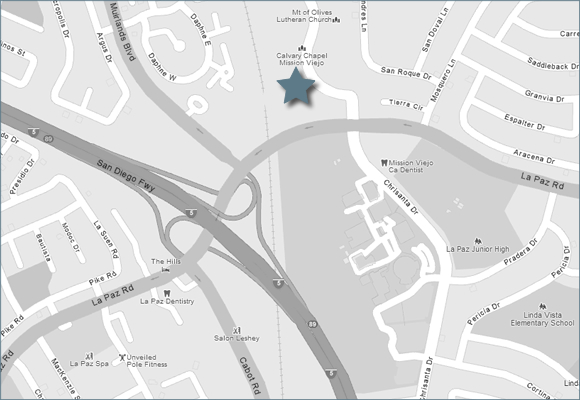 ---