Our Dental Team
Walk into our practice and you'll notice that we're not like any other dentist office. Not only do we have a warmly decorated facility, but our experienced, friendly team of professionals is focused on giving you the quality care and comfort you deserve. You can learn more about our team by reading our profiles below.
---
Crisanta Alzona, DDS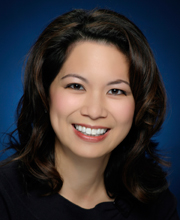 Crisanta Alzona was born and raised in southern California. Inspired to become a dentist by watching her mother, also a dentist, she strives to ease her patients' pain, improve their dental health, the appearance of their smiles, and ultimately their quality of life. "Dr. Cris" received her Doctorate of Dental Surgery from the University of California, San Francisco in 1998 and her Bachelors degree in Biology from Chapman University in 1993. It was at UCSF that she did research in Alzheimer's disease and how to care for and address the needs of our elderly patients. At UCSF she also had the opportunity to assist in general and specialty clinics giving her a better feel for all aspects of creating an operable and efficient dental team. As a private practitioner she volunteers extensively in the Su Casa league for underprivileged patients.
In the ever-changing field of dentistry she knows how important it is to provide her patients the most current, technologically advanced, and personalized care possible. To fulfill her commitment to you Dr. Cris thrives on continuing her education advanced dental courses including Invisalign orthodontic application and treatment, the Seattle Institute of Dentistry's advanced study of occlusion (the relationship of teeth and how to form a better bite), and the treatment of a worn dentition (when a bite relationship has caused problems over time). Dr. Cris is an active member of the American Dental Association, the California Dental Association, and the Orange County Dental Association.
She and her husband, also a dentist, raise their two daughters here in Orange County. She spends most of her time continuing her education spending quality time with her family but squeezes in biking and cooking whenever she can.
---
Dental Assistant – Shelly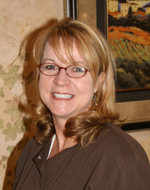 Shelly has more than 15 years experience as a dental assistant. As Dr. Alzona's primary chair side assistant she keeps our team running. Shelly will make all of the preparations for your patient appointments, assisting you and the doctor during your visit, and making sure you are comfortable during and after your visit. She is very knowledgeable in dentistry and can handle most of your cares and concerns.
Shelly is a mother of 5 grown children. Yes, 5! She is a grandmother to her first grandbaby and a Newlywed! She and her husband, Rick, met at church and have been enjoying her married life for 2 years now. Shelly spends most of her free time with her family. She enjoys gardening, sewing/crafts and going to garage sale hunting!
---
Registered Dental Hygienist – Amber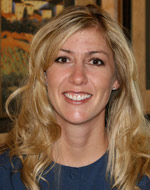 Amber first started working with Dr. Alzona in 2004. She began her career in dentistry in 1992 as a front then back office dental assistant until she received her degree from Cerritos College Dental Hygiene program, a sister program to the UCLA School of Dentistry in 1998. Amber has completed countless periodontal management and advanced learning courses across the western US including studies in laser dentistry at the Las Vegas Institute for Advanced Dental Studies. She has had the privilege of working out of several offices and therefore learning the techniques of several influencing dentists from the San Fernando Valley to Bozeman, Montana. Her personal approach to working with patients focuses on building patient trust and confidence in a healthy environment. Amber's role in our practice is to help you achieve optimum periodontal health. She will educate and provide information to enable you to improve your oral health, thus contributing to the well being of your general health. No matter how long it's been since your last visit together we'll get you on the road to health and recovery.
Amber is a native of Southern California and now resides in Mission Viejo with her husband and 2 young sons. They spend their free time gardening, decorating, camping, traveling, and spending time with family.
---
Ildi – Registered Dental Hygienist
Registered Dental Hygienist-Ildi
Ildi is a graduate of Cerritos College School of Hygiene and completed advanced training and certification in Myofunctional therapy.  She received 2nd place for the Students Research Table Clinic Presentation at the National ADHA annual meeting in 2014.
Ildi's love of dental hygiene fuels her desire to provide comprehensive care, emphasizing on the patient's visit to be a pleasant and comfortable one.  She enjoys the opportunity to help our patients understand why complete oral care is so beneficial to their overall health.
Ildi was born and raised in Romania, and now enjoys the sunny Southern California life with her husband and son. In her spare time, she enjoys outdoor activities, the beach, and traveling
---
Shirin – Front Office Coordinator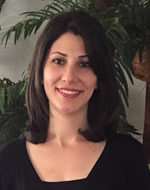 Shirin has been working in the field of dentistry for over 7 years.  She is our insurance and scheduling extraordinaire, who greets you with a beautiful smile during each visit!  Shirin's efficiency and organization skills keeps our office running smoothly.  She began her career as a Registered Dental Assistant and is dedicated to providing excellent service to our patients.  Her goal is to coordinate your dental needs as smoothly and effectively as possible.
Born and raised in Orange County, she enjoys her free time with her family and loves to travel.