Welcome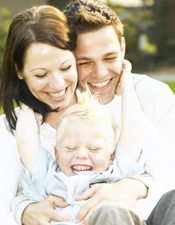 At Dr. Alzona's dental office you will feel trusting and relaxed throughout the entire appointment. We use cutting edge technology to provide high quality dental treatments at a gentle, easy-going pace. We take into consideration what your individual needs are and give you options on how to best address them. At the practice of Dr. Crisanta Alzona, you don't have to imagine feeling comfortable in a dental chair; we'll make it possible.  Our patients fondly refer to Dr. Alzona as Dr. Cris. Our team of friendly professionals offers the latest treatments and the best technology in a comfortable, relaxing environment. Come see us for your dental needs!
---
High Quality Dental Services with Latest Technology
Dr. Cris has the experience and advanced training to provide the high quality dental services you need. Using Porcelain Veneers, Empress Crowns, Inlays and Onlays or a combination of these treatments in a Cosmetic Makeover, Dr. Cris will enhance the appearance of your unique smile to the smallest detail. She also offers preventive and restorative dentistry services to help you repair and maintain your teeth over your lifetime. With all of our treatments, Dr. Cris uses cutting edge tools and technology, such as the DIAGNOdent, digital radiography, and intraoral cameras.
---
Professional Focus on Care
When your treatment requires an oral surgeon or another type of specialist, Dr. Cris works closely with trusted area professionals and invites them to our practice to treat you. Not only does this save you time and money, but it's one way that Dr. Cris and our team provide you with the best and most comfortable pre- and post-operative care in a familiar, relaxing environment.
---
Relaxed, Personalized Dentistry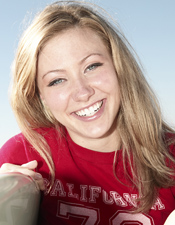 From the moment you walk in the door until the end of your appointment, we treat you as if you are our only guest. Dr. Cris never overbooks or rushes you through a treatment. She works one-on-one with you and treats you at the pace you feel comfortable with. We also offer a variety of amenities, such as beverages, movies, and even nitrous oxide, to help you feel at ease during your visit.
If you're ready for personalized dental care with a calm, experienced professional, schedule your first consultation with Dr. Cris by calling 949-581-1900.  We also invite you to browse through our website to learn more about us.